21 easy ideas to make money quickly
On this page you'll find 21 easy ideas to make money quickly whilst at home. We'll keep adding new ways to this page so go ahead and bookmark it.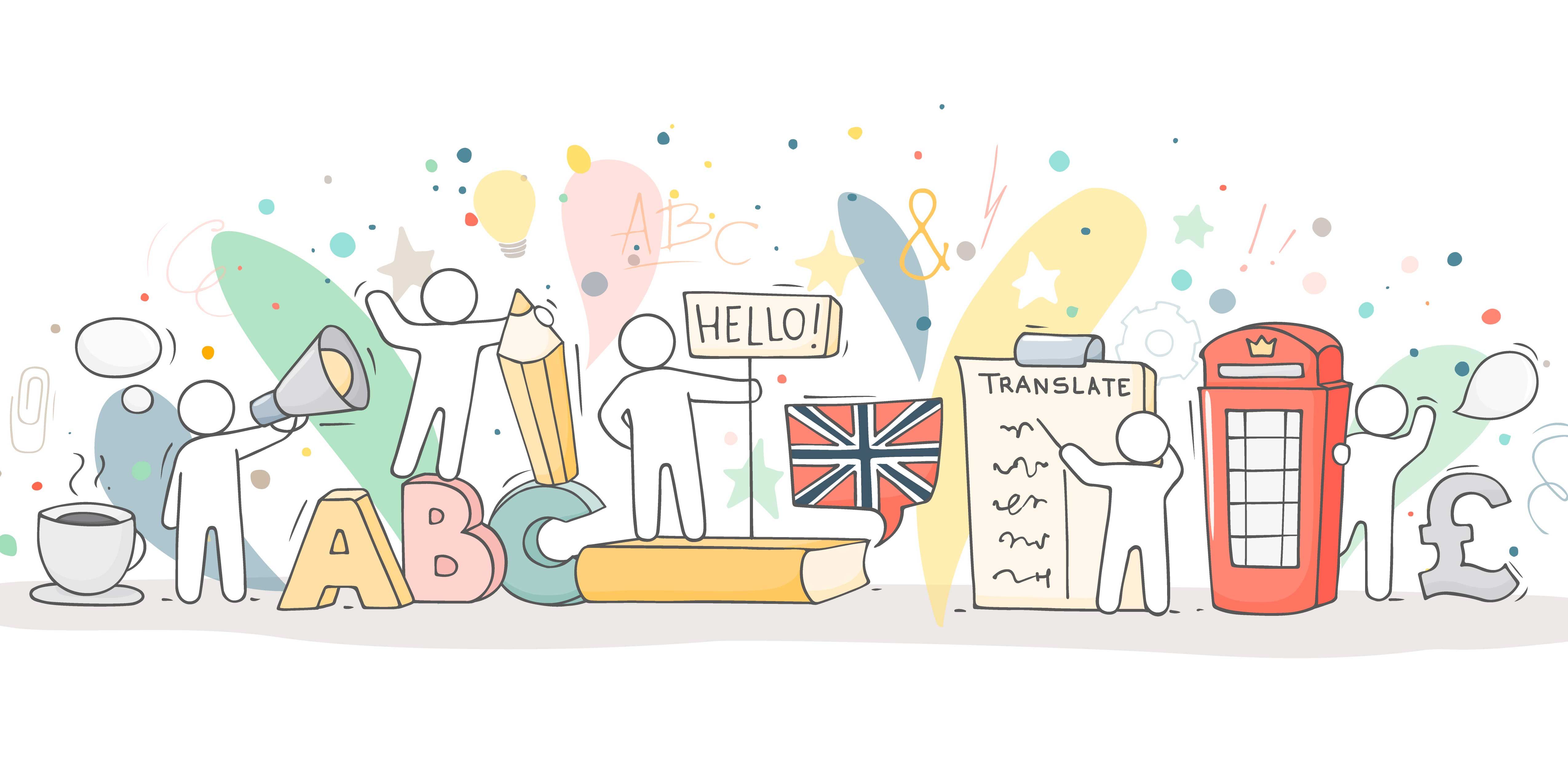 Following a potentially difficult few months after the coronavirus pandemic hit globally, many families will be tightening their belts. But it's possible to earn extra money quickly without putting in too much effort in. We're not talking about millions upon millions here – we're mostly talking about doing small, bite-sized projects to generate some fast cash. And depending on your skill set, you could easily make a few hundred pounds or even a few extra thousand per month.
Whether it's to help make ends meet, or to follow your passion, or maybe even both, we've come up with practical and easy ideas to make money quickly. Our list may not be exhaustive, nor may it put you on the path touches and early retirement, but hopefully it will get you thinking. And if you have any better ideas, let us know your thoughts in the comments!
Become a virtual assistant
One simple way to make money from home is to help others complete tasks as a virtual assistant. If you're highly organised and can properly manage your time, then becoming a virtual assistant presents a low-friction entry point into the digital services industry. You can easily perform these functions as a remote worker no matter where you live.
Finding work as a virtual assistance can be easily done through sites like indeed.com, Total Jobs or Glassdoor. You will need to accurately type at a speed of 80-100 wpm, work well remotely, and adjust to the needs of the business or person that you are assisting, but this is one of the more long-term and reliable options to make additional money.
Sell stuff online
If you've noticed more clutter than usual. Perhaps there are a few boxes that you still haven't unpacked after moving, or a room that always looks overfull. You can clear out your home while making some money too.
A large subset of our society is earning a full-time income by selling items online such as eBay. You can do this by selling your own items, or you can help sell items for other people and take a small commission. eBay provides resources for sellers to help you get acclimated to selling on the platform. Take the time to do your due diligence and research the platform. If you have some solid online marketing skills, you'll find this much easier that if you're a complete newbie to the world of digital marketing.
Get crafty
If you're into arts and crafts, you could turn that hobby into an additional income. You can make your own jewelry, homemade cards, print t-shirts, or upcycle things round the house to sell on sites like Etsy.
Not all crafts sell well or will make a profit. So, before you get started it's a good idea to check out what's already on there, how much it sells for, and compare it to what you'd expect for the time, effort, and spend associated with it. You can also see how much compensation there is and decide how you will make your own crafts stand out.
Make money by taking surveys
If you'd prefer a lower investment in both time and expense, you can make money by responding to surveys online. You can even do this while you're binge-watching Netflix. The rewards depend on the website – some offer vouchers but a lot of them also pay-out via PayPal or directly to your bank.
Rent out your driveway
If you have some driveway space and live in a busy area or city, you may be able to make an income from renting out that space. The need for additional parking may have increased in your area, so it's always worth checking the current rates.
There are many websites to make it easy for people who are looking for parking spots. They help take a lot of the confusion out of admin and managing this additional income stream.
Try online tutoring
Now that schools and colleges have closed, there's been a huge increase in parents looking for online tutors for their children. If you have in-depth knowledge around a particular subject, great communication skills, and feel that you have the right temperament to keep your students engaged and nurture their interest, you can apply to a variety of online tutoring websites that link up tutors with students. Some focus on academic subjects but others offer the chance to teach music, crafts, and other skills.
Switch bank accounts
Switching bank accounts can be a pain, but a lot of high street banks offer switching bonuses for people who move and for people who recommend banks to their friends. Some of the accounts require a minimum monthly deposit, but others don't have specific requirements.
Make sure you're getting rewards and cashback
While you're reviewing your bank account, make sure that you're registered for rewards and cashback wherever possible. Some bank accounts offer cashback on spending, and you may be eligible for rewards schemes. You receive a percentage of your spend back on your card as credit. By putting your everyday spending on the card, you could potentially earn hundreds of pounds a year.
However, it's important to avoid spending more than you can afford to pay back at the end of the month, as the interest charges are likely to outweigh any rewards.
Change careers
If you don't feel the same sort of passion for your work that you used to, or perhaps the industry is not as healthy as it once was, it may be a good idea to consider a career change. While changing careers often comes with a drop in pay, you may be able to move to a more lucrative field and regain lost earnings quickly. This may not help to make money immediately, but it could be a long-term investment in your future.
Start a blog or website
Popular websites and blogs earn hundreds if not thousands through affiliate marketing, advertising, and brand partnerships.
Creating a blog that makes money isn't a short-term fix, but it could provide income over the long-term if you're dedicated and willing to learn how digital marketing works.
Become a Dog walker or babysitter
Animal lovers can make friends with some new dogs and earn money too. If you're available during day times, this could be a great option for you. Or If you can spare a few evenings and know any parents desperate to get out, there are few simpler ways to make a few extra pounds by helping to babysit.
Try investing your money for better returns
If you're willing to learn the basics of investing in equites, you could earn much higher returns from your savings than if you store your cash in the bank. However, there is always an element of risk involved when putting your money into stocks and shares. Even the most educated investors sometimes lose money. It's often recommended to spread your funds across a wide range of investments for this reason.
Use your garden to grow food
If you have a large and unused garden, you could put it to work by setting up your own smallholding by growing your own plants and vegetables. It can reduce carbon emissions by cutting food miles, cuts your food bills, and can be a good money-making opportunity. The biggest challenge, after successfully growing your produce, is finding a place to sell it.
You could set up a stall in your front garden, local fete, or a school event. You could even contact local farmers to see if they'll sell your produce in their farm shop.
Try mystery shopping
Mystery shopping allows you to get paid for things you already enjoy doing. Mystery shoppers are regularly used to test supermarkets, retailers, restaurants and hotels. You do have to be aware that there is (a little) work involved; usually in the form of a quick review but I think that it's worth it for a free day out!
Use Airbnb to make money from travelers
If you want to make money from renting your home on a more flexible basis, Airbnb could work for you.
It allows you to list a room, or your whole home, for a few nights to a week to travellers in search of a place to stay and set the rates. If you live close to a sporting or festival venue, you could cash in by renting your home out to fans or even participants.
Sell your photos or videos
If you love traveling, it's likely that you have been surrounded by gorgeous photo ops, and now that digital cameras are widely available, photography and videography can be a good way to earn an income. Stock websites make it easy for photographers and videographers to upload their work, then will market on your behalf and create passive income for you while you're off shooting the next beautiful location. Stock agencies looking for submissions include Shutterstock, Photoshelter, Fotolia and iStock.
Sell your clothes
Selling clothes you no longer wear is a quick way to make some money. Start with local consignment shops for faster cash or use sites like ThredUp and Poshmark to find buyers. If you go the online route, be sure to take clear, well-lit photos of your pieces and research similar items to set competitive prices.
Brand Ambassador/Representative
Some companies rely on brand ambassadors to represent them in a positive light, encouraging brand awareness and sales. A classic example is Avon, which states that if you're trying to build your own business, "we'll make it our mission to help you achieve it".
Sewing/Alteration Services
If you're nifty with a needle this could be a solid income for you as. According to The Guardian, more and more people are appreciating the value in repairing and patching up clothes.
Home Baking
Sell your bakes to local shops to sell. Start by contacting your local council explaining your plan. They will send someone to your home to inspect your kitchen/preparation area. It must be clean with the correct cleaning equipment and procedures in place for food storage etc.
Become a freelancer
Need more ideas? There are tons of general freelance websites loaded with opportunities from companies and small businesses. Some of these include Upwork.com, a website for freelancers in fields ranging from sales and marketing to accounting to customer service. Or you can market your own services—whatever they are—on sites like Fiverr.
Watch out for scams
The internet is full of opportunities to make a quick buck online or from home, but many are questionable, if not outright scams. Be wary of any "opportunity" that asks for an upfront fee, wants you to pay for certification, or requests any financial information, such as your credit card number. Still unsure if an opportunity is legit? Look for community forums, like those on Reddit, for unfiltered reviews and complaints.